Areas –

Concord (part), Spout Spring, Pamplin, Evergreen, Appomattox (town)

County Circuit Court Clerk   297 Court St # B, Appomattox 

(434) 352-5275   8:30am – 4:30pm

Sheriff     179 Morton Ln , Appomattox, VA 24522
Registrar of Voters

Who are my VA Legislators?  LINK
367 Virginia Avenue, Appomattox, VA 24522

Phone: (434) 352-5302
Fax: (434) 352-4409
Office Hours:  8:30 am – 11:25 am and 12:30 pm – 4:30 pm,  Monday-Friday     (Closed State Holidays)
(Located on lower level of Appomattox County Health Department, one block north of Courthouse Square)

Precinct Map – Voting Locations
Election Districts & Polling Locations

County Building  153 Mortin Ln # A, Appomattox, VA 24522    

(434) 352-2637    8:00am – 4:30pm

Discover Appomattox – From History to Outdoor Adventures
Parks     Appomattox County Parks and Recreation Department
Appomattox County Community Park

(434) 352-5996

This newly developed park consists of baseball, softball, soccer, football, multi-purpose fields, a Frisbee disk golf course, hiking, and biking trails and picnic areas.

Appomattox County Ball Park   387 Elk Creek Rd, Appomattox, VA 2452
Old Appomattox Elementary School Gym  Confederate Blvd. @ Price Lane, Appomattox, VA
Courtland Field  Court St @ Highand Ave. Appomattox, V
Oakville Ruritan Building  181 Piney Mountain Road, Oakville
      The department also works closely with youth sport groups like The Appomattox Youth Sports Association and The Appomattox Soccer Association to facilitate the scheduling of fields, gymnasiums, and facilities for youth sport programs.
(434) 352-5547  Opens at 8:30 am
Quick Facts
Appomattox County is a United States county located in the Piedmont region and near the center of the Commonwealth of Virginia. The county is part of the Lynchburg, VA Metropolitan Statistical Area, and its county seat is the town of Appomattox.
    Wikipedia
County Population:  15,414 (2015)
Town Population:       2,043 (2010)

Area: 

334 mi²

Unemployment rate:  

4.0% (Apr 2017)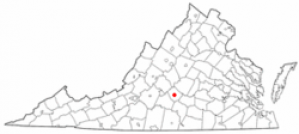 Virginia
Commonwealth of Virginia – Site

Firearms

Virginia is for Lovers
United States of America – Presidents
Trump    January 20, 2017 – Present
Obama   January 20, 2009 – January 20, 2017

Bush       January 20, 2001 – January 20, 2009
Politicians Representing Appomattox
Congressional District -5th – Tom Garrison (R)
VA US Senate – Tim Kaine (D) and Mark Warner (D)
Governor – Ralph Northam (D)  1/14/2018
Delegate 59th District – Matt Farris (R)
VA Senate 22nd District- Mark Peake (R)
Appomattox County Supervisors
 Appomattox River District:  William H. Hogan
2004 Swan Road
Pamplin, VA  23958
Home:  (434) 248-9060
Email:   bill.hogan@appomattoxcountyva.gov
Term ends 12/31/19
 Courthouse District:  Samuel E. Carter, Chairman
P.O. Box 756
307 Morton Lane
Appomattox, VA  24522
Home:  (434) 352-8909
Cell:     (434) 238-7025
Email:   sam.carter@appomattoxcountyva.gov
Term ends 12/31/17
 Falling River District:  Chad E. Millner,
Vice-Chairman
P.O. Box 2154
Appomattox, VA  24522
Cell:  (434) 660-6230
Email:  chad.millner@appomattoxcountyva.gov
Term ends 12/31/19
Piney Mountain District:  Watkins Abbitt   1/1/2018
P.O. Box 863
Appomattox, VA  24522
Cell:     (434) 
Email:   Watkins.abbitt@appomattoxcountyva.gov
Term ends 12/31/21

 

Wreck Island District:  Bryan A. Moody
P.O. Box 863
Appomattox, VA  24522
Phone:  (434) 664-2244
Email:   bryan.moody@appomattoxcountyva.gov
Term ends 12/31/19
Town of Appomattox
Paul D. Harvey
Mayor
P. O. Box 392
Appomattox, VA  24522
(434) 664-7955 (Cell)
Ex-Officio – Finance & Planning Committee and Physical Development Committee
Claudia G. Puckette
Council Member
P O Box 462
Appomattox, VA  24522
(434)-609-3763 Home
Committee – Finance and Planning
Steven T. Conner
Council Member
P. O. Box 1091
Appomattox, VA  24522
(434) 352-7491 (Home)
(434) 352-0626 (Office)
Committee – Finance and Planning
Timothy W. "Timmy" Garrett
Council Member
165 Edgewood Street
Appomattox, VA 24522
(434) 352-2496 (Home)
Committee – Chairman, Physical Development
M. Erin Finch
Council Member
214 Highland Avenue
Appomattox, VA  24522
(434) 610-4562
Committee– Physical Development
C. Lewis McDearmon, Jr.
Council Member
473 Lee Grant Avenue
Appomattox, VA  24522
(434)-660-5757
Committee – Chairman, Finance and Planning
Mary Lou Spiggle
Council Member
P. O. Box 152
Appomattox, VA  24522
(434) 660-8259 (Cell) Committee – Physical Development
"All About Appomattox" Wish List

Loft Housing
Bowling Alley
Movie Theater 
Soda Fountain
Upscale Restaurant
Billiards and Games
Community Pool
Brewery Tap Room
In Town Wine Tasting
Caboose at Vintage Train Station
Beer Garden & Burgers
Walking & Bike Trails
Brand Clothing Store
Mini-Bus Route
Community Tennis Courts
Community Airport
Dirt Race Track
Renovate Old Buildings
Craft & Art Fest
Farmers Market
Outdoor Café

Outlet Mall for Appomattox – sample photo

Tree Lined Streets for Appomattox -sample photo

Arch for Appomattox Township – sample photo

Caboose for Train Station Side-Track – sample photo

Overpass Sign for Appomattox – sample photo